PERSONAL NOTE -- Radio "Appearance"
Posted by Craig Westover
| 6:31 PM |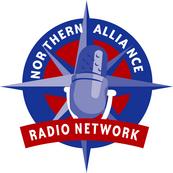 Can one really "appear" on the radio. Oh well, for lack of a better word, I'll be a guest on the
Northern Alliance Radio Network
this coming Saturday during the 2:00 hour. The entire program runs from 12 -3 pm. You can catch it on AM1280
The Patriot
."
If you want to catch the program on the Internet,
here's the link
.
The call in number is 651-289-4488.
We'll be talking about the
media and the blogosphere
, maybe a little
Mark Dayton
, self-proclaimed free-market champion, but if you want to talk
school choice
or the
smoking ban controversy
, the NARN guys are pretty flexible.
Enjoy.